Schools warn parents against non-payment of fees | Bombay News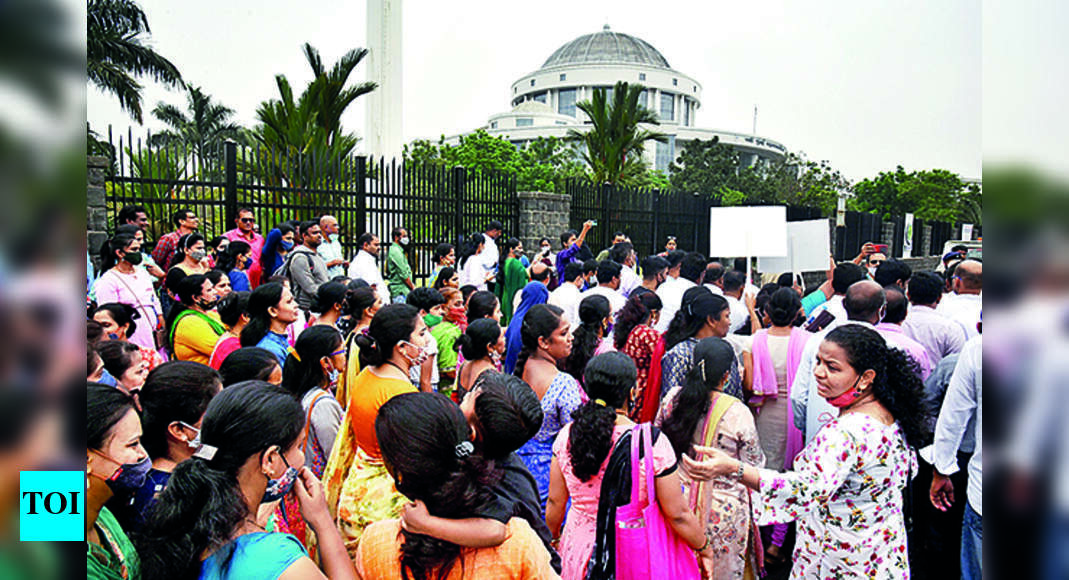 Mumbai: As the school year draws to a close, the issue of school fees has resurfaced with parents being warned of actions such as withholding final results.
After the March 2020 lockdown, several parents were unable to pay school fees due to financial constraints. The state government had in August last year ordered all schools through a circular to grant a 15% reduction in tuition fees.
Some schools challenged the circular in the Bombay High Court arguing that the state should change the fee law or pass an ordinance before issuing a circular. The state did none of this.
As most schools hold final exams offline, parents are encouraged to pay their tuition fees before final results are handed in no later than April 30.
While many schools have had tuition cuts of around 15% in 2020-21, they are insisting on full tuition for the current 2021-22 school year. "Our fee arrears amounted to hundreds of thousands of euros. Parents are refusing to pay fees even after being offered concessions," a school principal told Andheri.
Parents of pupils moving from pre-primary to primary and from primary to secondary – from class 4 to 5 – are threatened with cancellation of admission for non-payment of fees.
For the ongoing SSC exams as well, some schools had withheld venue tickets until the last minute due to fee issues. The parents said they were requesting installments from the schools to pay the fees. "My son's pending charges are around Rs 70,000 for two years. I am asking the school to allow me to pay in monthly instalments," said a parent whose child is studying at a school in Jogeshwari. Some schools had blocked students from accessing online due to non-payment of fees. When hearing the tuition reduction claim, the court had urged schools to settle the matter amicably with parents and not deny students access to learning. Several parents had moved their children from private schools to public schools for non-payment of school fees.
A parents' association has written to the Deputy Director of Education to look into the issue of fee reduction. Parents are under pressure to settle last year's lump sum fees and pay this year's fees before the start of the next school year in June. Over the next school year, spending is likely to skyrocket as parents have to spend on uniforms, bags, shoes. Parents at an ICSE school in Chembur are upset that the school is increasing fees for uniforms, bags and shoes by 30% to 120%.
The schools pointed out that the fee structure this year remained unchanged and teaching and non-teaching staff also did not get a raise.
A hike in tuition fees in the next school year by schools has also not been ruled out.