Nuvei announces partnership with FTX to provide instant payment solutions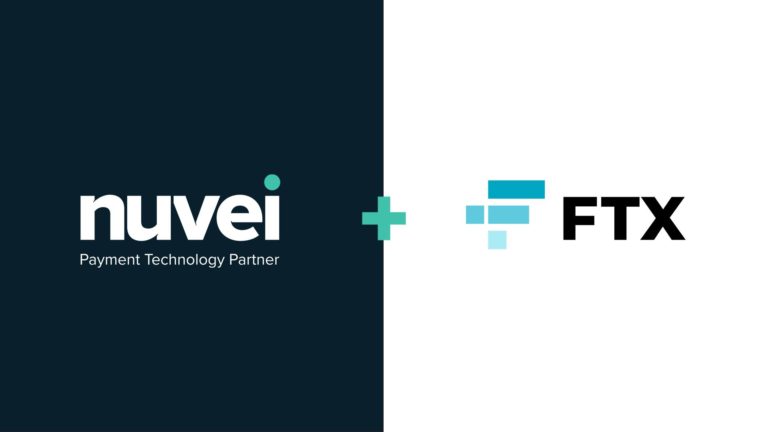 Nuvei Corporation, the global payments technology partner of successful brands, today announced it has partnered with FTX Trading LTD ("FTX"), owner and operator of FTX.COM, one of the world's leading crypto exchanges. -cash.
This partnership with Nuvei will enable FTX to provide its users with instant payment solutions for an enhanced customer journey and experience.
Thanks to this collaboration, FTX can now offer users access to NuveiInnovative payment solutions that dramatically improve the user journey, enabling instant deposits that support high value transactions. In turn, this will help FTX users to buy cryptocurrencies faster and more securely.
Philip Fayer, President and CEO of Nuvei, said:
"Our partnership with FTX demonstrates Nuvei's leadership in the growing cryptocurrency industry and shows our ability to deliver innovative solutions to clients of all types across the globe. FTX is one of the world's largest digital currency exchange offices, and we're excited to partner with them to help simplify the transaction experience for their clients and speed up processing times. Together we will provide instant payment deposits, supporting higher value transactions that are often required in cryptocurrency trading. We look forward to continuing our collaboration with FTX and expanding the partnership to provide more APM and enable payments, bringing the latest innovations to their payment capabilities.
Sam Bankman-Fried, Founder and CEO of FTX, said:
"We want our users to have a frictionless experience and be able to convert from fiat to crypto and vice versa seamlessly. We are excited to partner with an innovative company like Nuvei to provide reliable on and off ramp payment to our users. "
We are Nuvei (Nasdaq: NVEI) (TSX: NVEI) the global payment technology partner of successful brands. We provide the intelligence and technology businesses need to succeed locally and globally, through a single integration – propelling them further, faster. By combining payment technology and consulting, we help businesses remove payment barriers, optimize operating costs and increase acceptance rates. Our proprietary platform provides seamless checkout and payment capabilities, connecting merchants to their customers in over 200 markets around the world, with local acquisition in 45 markets. With support for over 500 local and alternative payment methods, nearly 150 currencies, and 40 cryptocurrencies, merchants can grab every payment opportunity that comes their way. Our goal is to make our world a local market.
FTX is a cryptocurrency exchange built by traders, for traders. It offers innovative products, including derivatives, options and advanced volatility products, tokenized stocks, prediction markets, leveraged tokens and an OTC desk. FTX strives to be an intuitive yet powerful platform for all kinds of users, and to be the most innovative exchange in the industry.
Binance faces even more regulatory review from Italy
Binance is not licensed to operate in Italy, said regulatory oversight body Consob. Another Country Takes Down on Binance Italy Joins Long List of Countries Warning Binance Against …
How SocialGood offers 100% crypto cashback on online purchases
In recent years, the rise of Bitcoin and tokenized assets has made the cashback vertical ripe for disruption. In the cashback market, blockchain-based loyalty networks are gaining popularity among …
Binance is testing options trading days after leverage delisting from FTX …
Binance may be ready to release options contracts after their Twitter account announced that they were in a testing phase. Options are a sophisticated trading instrument, and the announcement is special given that …
Bitfinex Adds Margin Trading For FTX Token
Bitfinex has announced the launch of margin trading for the FTX token (FTT). The FTT / USD pair can be traded with a maximum leverage of 1.66x, an initial capital of 60% …