Michaels Offers Flexible Payment Option For Online Shoppers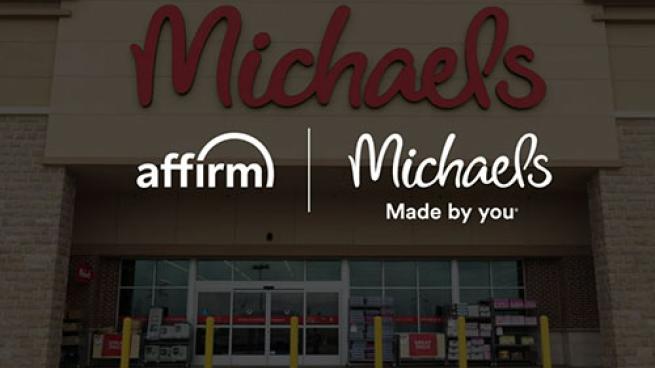 North America's largest arts and crafts retail chain enters the booming "Buy Now, Pay Later" (BNPL) payments space.
Michaels Companies Inc. is partnering with financial products and services company Affirm to enable qualified customers to pay for their online purchases over time, with monthly payments and with no interest or late fees. Michaels uses the Affirm Adaptive Checkout solution.
By selecting Affirm when paying online, approved Michaels customers can divide the total cost of any purchase over $ 50 into bi-weekly or monthly payments, for an Annual Percentage Rate (APR) as low as 0%. Payment options over time range from four interest-free payments every two weeks to monthly payments of three to 36 months.
Customers see the full cost of their purchase and will never pay more than they agree to advance, as Affirm does not charge late or hidden fees.
According to recent data from eMarketer, Affirm holds a 13% share of BNPL's rapidly growing market. The data also shows that 45.1 million US consumers aged 14 and over will use a BNPL platform in 2021, up 81.2% from the previous year. This represents over a fifth (21.5%) of digital shoppers in the United States. By 2025, that number will grow to more than a third of U.S. digital shoppers.
Younger consumers are encouraging uptake of flexible payments, eMarketer said. Millennials represent 42.7% of BNPL's payments volume, followed by Gen Z buyers, who represent 30.3%.
What's more June 2021 study from Juniper Research indicates that BNPL is poised for rapid short-term growth. The study shows that spending through BNPL services integrated with e-commerce payment options, including fixed payment plans and flexible credit accounts, will reach $ 995 billion in 2026, up 274% from $ 266 billion in 2021.
Analysis from Juniper Research also indicates that BNPL's growth will be fueled by a greater consumer appetite for credit to spread costs, particularly in the wake of the COVID-19 pandemic. As a result, by 2026, BNPL services are expected to account for more than 24% of global e-commerce transactions of physical goods by value, up from 9% in 2021.
"At Michaels, our customers are at the heart of everything we do. said Heather Bennett, executive vice president of marketing and e-commerce at Michaels. "We believe there is room for all customers at our craft table and are delighted to offer more flexible payment options through our partnership with Affirm, making arts and crafts more accessible and allowing even more clients to get everything they need to contribute their projects and ideas. to life at Michaels.
"Michaels empowers anyone to become a designer and express their creativity," said Silvija Martincevic, Business Director of Affirm. "Through this partnership, Affirm will provide even more customers the ability to pay over time at the nation's largest arts and crafts retailer without any hidden traps or surprises.
Affirm is available now on Michaels.com and will be available in store at Michaels stores across the country over the coming months.
Based in Irving, Texas, The Michaels Companies Inc. ooperates 1,275 stores in 49 states and Canada and online at Michaels.com and Michaels.ca. Additionally, The Michaels Companies Inc. owns Artistree, a manufacturer of custom and specialty framing items.