EPFO Jammu issues 40 new pension payment orders in July 2022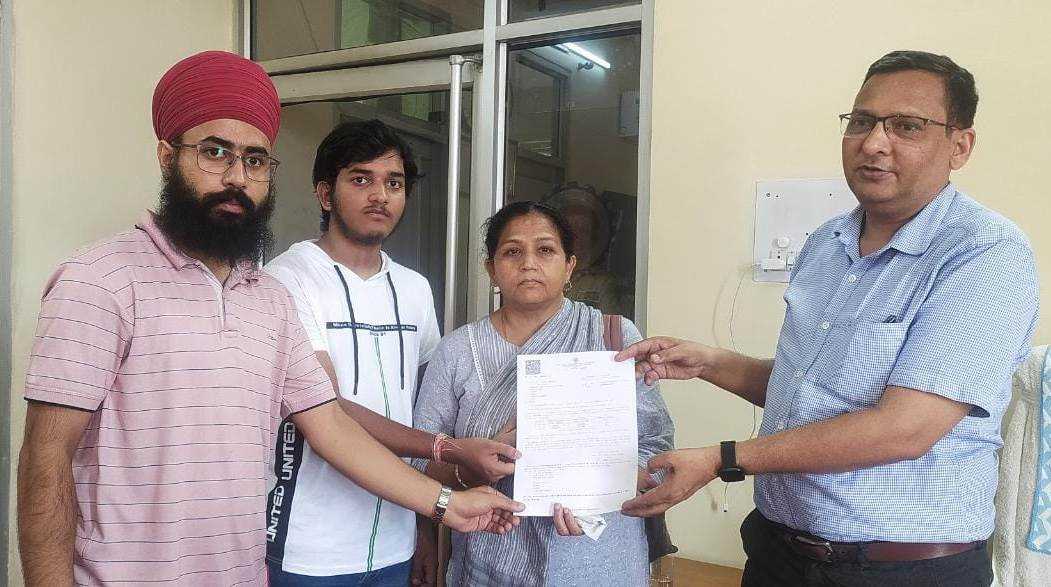 Employees Provident Regional Office Jammu settled 41 pension claims in Jammu in the month of July 2022 with initial arrears amount of Rs.22,68,792.
Benefits under the Employees Pension Scheme 1995 are paid to employees from November 2019 when the EPF&MP Act 1952 was implemented in J&K and Ladakh UTs.
Pension is the most relevant form of social security for employees and their family members in times of need and contingencies. The EPFO ​​regional office, Jammu, initiated the pension claim process from the offices in Jammu and Kashmir itself. In some cases, the pension is paid to the widow and family members of those same members for whom a pension contribution equivalent to one month's pension has been paid by the employer.
The pension claims were settled in r/o Late Jagdish Raj –Vijay Magotra (Widow), Akshat (Daughter) and Adhyayan (Son) with monthly pension amount being Rs. 3718/-, Rs. 930/ respectively – and Rs. 930/-.The pension claim was also settled in r/o Late Deepak Zadoo –Aparna (widow),NimitZadoo (son) with a monthly pension amount of Rs.2901/-,Rs. 725/-. Pension claim was also settled to r/o Late Rahul Bakshi dependent parent (Vijay Kumar Bakshi) with monthly pension amount being Rs.2076/- who visited EPFO, Jammu today to collect PPO . Another pension request to r/o Late Satbir Singh Cheema was settled in r/o Amarjeet Kour (widow), Mehakpreet Kour Cheema (daughter) and Jaspreet Singh (daughter) with monthly pension amount being Rs.2106/ -, Rs. 527/- and Rs. 527/- respectively.
The Bureau has also handled cases of pension application in the r/o of SmtAnuradha Gupta with a monthly pension of Rs. 3358/-, Shri Anil Kumar Chakoo with a monthly pension of Rs. 2955/-, Shri Kuber Prasad with Rs. 3740/-, SmtAnoop Kumar Sahib with Rs.2232/-, Shri Suram Chand with Rs.3916/-, Shri Jagdish Raj Sharma with 3740/-, Shri Jeewan Singh with 4040/- and others.
In this context, it is relevant to mention that the monthly pension is available to members if they have ten or more years of service under the 1995 employee pension scheme in one or more establishment(s).
Eligible members can benefit from the retirement pension by applying an online application through their UAN login after reaching the age of 58. A monthly pension is also available to the family of EPS members in the event of the unfortunate death of an EPS member while on duty. The family member(s) can receive a monthly pension by applying an offline application through the employer of the deceased member.
All retirees, who visited EPFO, Jammu expressed their pleasure and appreciated the efforts made by the EPFO, Jammu team for the payment of their monthly pension and arrears before the end of May 2022.
In addition, two webinars were held, one on r/o international workers and the other on Provident Fund, pension and insurance schemes. Today AL Hilal Educational Institute, Kishtwar requested assistance in correcting ECR, where some minor shortcomings were observed. The ECR has been corrected, so the establishment will be able to pay the monthly dues for the previous months.