Employees frustrated with prolonged payment delays, Gaston County schools scramble to fix issues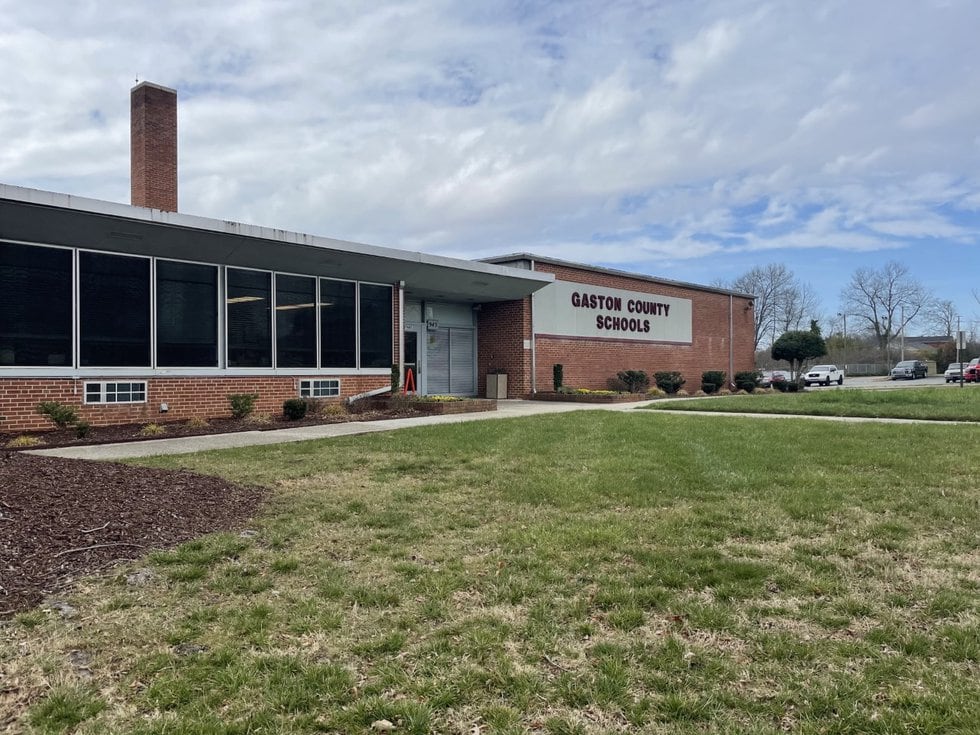 GASTON COUNTY, NC (WBTV) – Imagine waking up on payday and missing hundreds of dollars on your check or not getting paid at all, it's a reality that many employees of the Gaston County schools say live.
A Gaston County teacher who wished to remain anonymous described recent pay cycles as chaotic.
"People have bills coming out, your mortgage is written and there's no money in there and it's really scary and it just makes you feel worthless because they haven't given you anything ", she said.
The district moved from its old payroll system to a new system, Oracle, in late January.
Several employees contacted WBTV in late January saying they were missing hundreds of dollars from their regular paychecks, missing supplements or "plug-in" pay to cover other classes.
On January 27, a district spokesperson said there was a problem with the file uploading overnight and that they were working to fix it the next morning of January 28.
The spokesperson said employees at a financial institution were experiencing delays on January 27, but should have received their money by the 28th.
The GCS teacher said several employees at different banks, including credit unions and Wells Fargos, did not receive their money on time in January.
Additionally, the district said the bonuses were paid on Monday, Jan. 31. "A file was launched on Wednesday evening for all employees who were inadvertently excluded from the bonus paid on January 31. We are addressing the issue with some employees whose deductions are occurring twice," officials said.
In a statement to employees on Friday, the superintendent acknowledged the recent issues.
"The payroll portion of the new Oracle business management system has created ongoing challenges for us, and we recognize that some employees have been negatively affected. I would like to personally apologize for the issues, confusion, and stress that conversion caused," Superintendent Booker said.
The GCS teacher says she and other school staff have been told about the transition to the new system, but they did not expect it to affect their salary to such an extent.
"When you wake up on payday and there's nothing – there's like two dollars in your bank account because you're a teacher in a public school, it's scary," he said. she stated.
On Feb. 4, the district said it wrote checks for 180 employees who had not received their full pay.
GCS says they initially received inquiries from 1,000 people who had concerns about the checks, but by February 25 the number dropped to 200.
"For the bi-weekly and monthly payroll that was run this week, we processed over 4,300 paychecks. In this week's payroll, employees are to receive back pay for any unpaid time, excess deductions, or unpaid longevity, if any. In addition, miscellaneous allowances, supplements and bonuses, if any, are expected to be paid this week," the district said.
The GCS teacher says her check was shorted by nearly $60 on Friday and other employees are missing us up to half their money. Other employees told WBTV that they got most of the money owed to them on their checks from last month on Friday, but said we still had some amounts left.
"It wasn't right or it was short, or it didn't make sense," she said.
She says the most frustrating part is that hourly workers, including substitute teachers, bus drivers, caretakers and teaching assistants, also have pay issues.
"These people are paid by the hour and they do the hardest work," she said.
"Today we are running what is called an 'off-cycle' payroll to help correct the issues that were encountered this week. We expect this 'off-cycle' payroll run to help correct some 225 outstanding errors Staff are working to correct other outstanding errors related to employee payroll information not being properly transferred into the system, as well as errors related to employee voluntary deductions," the district said.
Employees say they just want direction and clear communication from the district, and felt their previous communication was unapologetic.
"We would really love to have a payroll rep come to the school or do a video or something, just know we're supported without just an email," she said.
GCS says it plans to pay employees their back pay by mid-March. This payment is a retroactive salary from July 1, 2021 to December 31, 2021 which results from wage/salary increases in the state budget.
The teachers say they wish the district had an emergency fund to help them in the meantime.
"You've got to have a backup plan, you've got to have a way of saying we know it might be bumpy. Let's have this just in case, keep this here and ready just in case."
"Funds are available to pay employees – we do not withhold pay on purpose, and our staff work diligently to identify, resolve and correct issues in the system so that employees are paid. We work every day to improve the system, but this is a process that cannot be fixed instantly," the district said.
Copyright 2022 WBTV. All rights reserved.