VIENNA, IL — Small local restaurants are seeing a difference after getting rid of credit and debit card options, and they're switching to cash.
This is because swipe fees have gone up.
They say the difference is $300 to $4,000 more per month depending on the month's activity.
Fees have increased dramatically over the past 10 years, a change that has prompted New Asia in Paducah and Ned's Shed in Vienna, Illinois to find a way to reduce this cost.
Due to continually rising fees, Ned's Shed has been forced to switch to cash and checks only.
"The fees kept going up every month. So if I pay $100 in fees, that's $1,200 a year, and $1,200 for a small business, that's a big deal. I could buy groceries with it, and everyone knows groceries are outrageous right now," says Angie Breeden, owner of Ned's Shed.
Breeden says that over the past 10 years of accepting card payments, she's seen a steady increase in swipe fees.
"Well, 10 years ago when we started with credit cards, it was about $70, and then over the years it was up to $300. So $300 times 12, that's That's a lot of money for a small business," Breeden said.
In Paducah, New Asia is fighting the same battle, with monthly sweeping fee bills of up to $4,000 per month. Signs taped to the doors of both businesses read "cash and checks only" or "cash and checks preferred".
Prior to the change, Ned's Shed and its customers were seeing service charges of 3% to 4.5% added to their bill. So every average cheeseburger — at $3.49 after tax — came with an extra 16 cents. On a busy day, that can add up.
Customer Kevin Chapman says he understands why small businesses prefer cash payments.
"Well, I just started using more cash because credit cards charge fees on everything you try to do," Chapman says. "I was a credit card person, so when I come here, I bring cash just to, you know, have on hand."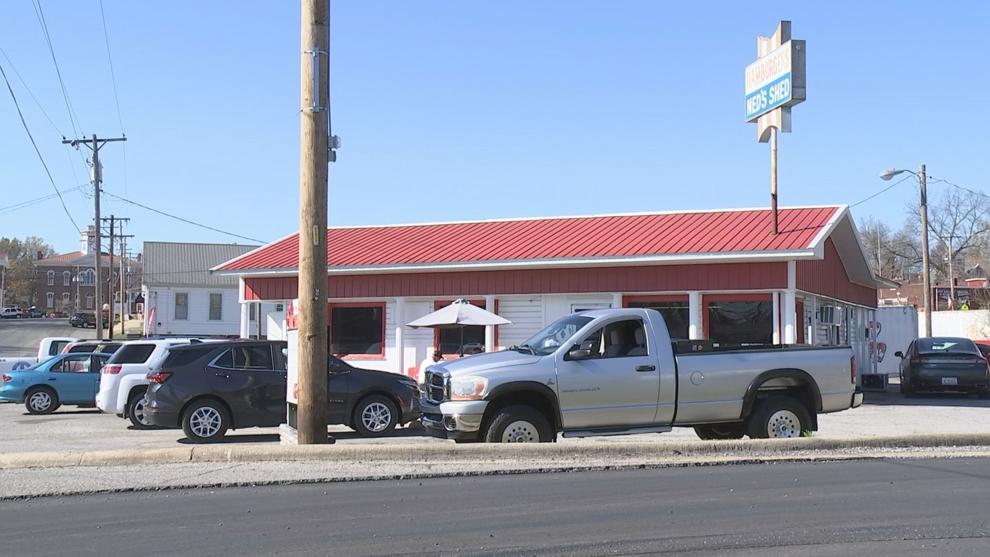 According to the National Retail Federation, sweeping fees drive consumer prices up to $900 a year for an average household.
To learn more about swipe fees, visit NFR.com.