Altera misses bond payment as Brookfield-backed shipowner in talks with lenders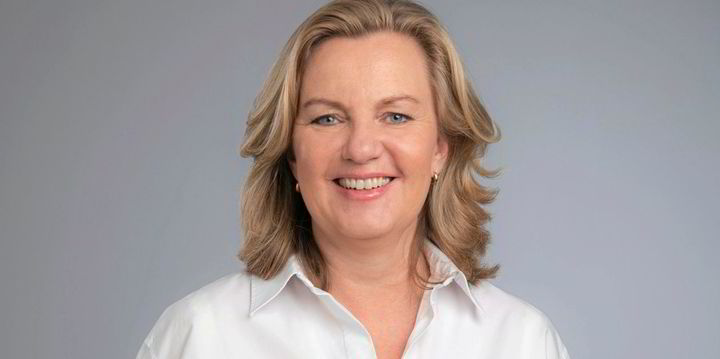 Altera Infrastructure said it missed a bond payment as the New York-listed shipowner entered into talks with lenders over its debt.
As the talks take place, the Brookfield Asset Management-controlled company is preparing a potential Chapter 11 bankruptcy protection filing to deal with its indebtedness, sources told Reorg. Altera and Brookfield did not immediately respond to TradeWinds' requests for comment by phone and email.
The Aberdeen-based owner of tankers and offshore vessels said in an earnings report that it opted not to make an interest payment on July 15 on its senior unsecured bonds, although payment remains subject to with a grace period of 30 days.
The company said it was in talks with secured lenders with loans secured by its vessels to "better align its debt terms with expected cash flows".
These discussions relate to its business segments in floating production, storage and offloading units, floating storage and offloading (FSO) units, tugs and maintenance and safety units. Its tanker shuttle fleet was not listed in asset-level financing talks.
Meanwhile, the shipowner is in talks with Brookfield Business Partners, a unit of Toronto-based private equity firm Brookfield Asset Management which is a secured lender and majority shareholder after it bought Teekay Corp in May 2019, as Altera was known as Teekay Offshore Partners.
The article continues below the ad
And Altera said it plans to engage with other lenders to settle unsecured debt.
The company said it had already reached an agreement on June 16 with some of its lenders to defer payments until August 12.
Quarterly loss
As TradeWinds reported, Altera posted a loss of $40 million in the second quarter, down from $28.5 million a year earlier, as impairment charges dragged the company into the red.
Altera said in its earnings report that the company had total cash on hand of $186 million as of June 30, down $55 million from a year earlier. Its balance sheet showed $2.42 billion in total borrowings.
In its annual report filed in March, Altera said Brookfield owned 98.7% of its outstanding shares and 100% of its general partner. The company said it owed the company $797 million.
The missed interest payment impacts a $276 million series of bonds bearing an interest rate of 8.5% and maturing in July 2023.
Data from the U.S. Financial Industry Regulatory Authority shows the last trade for the bonds changed hands at just $51.12 on July 29, down from $52.86 at the end of June and an offer price of $100. .
Brookfield Business Partners has hired law firm Paul Weiss and investment bank Ducera Partners, according to Reorg, an information and business intelligence firm focused on restructuring.
The outlet also said that bank lenders are being advised by law firm Norton Rose Fulbright and investment bank PJT Partners, and Altera has tapped law firm Kirkland & Ellis and the bank of Evercore investment.
Holders of unsecured notes have law firm Wachtell, Lipton, Rosen & Katz and investment bank Houlihan Lokey in their corner, Reorg reported.